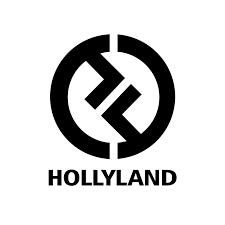 The full legal name of Hollyland Tech, or simply Hollyland, is Shenzhen Hollyland Technology Co., Ltd.
Hollyland has become relatively famous amoung YouTubers and Live Streamers for their affordable wireless video transmitters and receivers - starting with their first product the Hollyland Mars 300. The Mars 300 has now been suceeded by the Mars 300 Pro which has more features and lower latency.
Articles and Videos featuring Hollyland
Hollyland Product Lines
Hollyland has a number of product lines including COSMO, MARS, LARK and SYSCOM.
The Hollyland Cosmo line of products is their higher end line of wireless video transmitters and receivers. This line if characterized by low or zero latency and longer range capabilities.
The Hollyland Mars line of products is their prosumer offering which is more affordable at the cost of shorter range capability and some signal processing latency.
The Hollyland Lark is a wireless mic system which is currently only a single product model available in a few configurations for single or dual microphone kits.
The Hollyland Syscom line of products is believed to be a successor to the Cosmo line of products and complements their range of higher end wireless video and wireless intercom systems.
Hollyland Company History
Hollyland was established in 2012 and spent the next number of years primarily servicing the KVM and extenders markets.
If wasn't until 2018 that Hollyland released the Mars 300 wireless video kit which really put them on the map so to speak.
Due to the overwhelming success of the Hollyland Mars 300 and its subsequent successors, the company has shifted entirely away from KVMs and cable extenders and focused on video production and live streaming equipment.
What is HollyView?
Hollyview is the app portion of the Hollyland products. The Hollyview app can be downloaded on your mobile device in order to take advantage of the more advanced capabilities built into the newer wireless video systems (not present on the original Mars 300 model).
The app includes capabilities for waveform, histogram, false colors and more. These capabilities are great for use as a wireless "directors" monitor - helping you keep an eye on the composition and quality of your shot.

Posted By
Ben
Ben is a software architect and developer who loves all things tech. When he's not at work he likes to play with computer tech, home automation and video production.